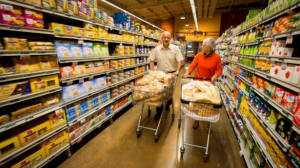 "It just seemed a waste to be throwing it out or giving it to the pigman." "We're just happy to do it – it's not about grandstanding." "People say we should tell more people about it but we've been doing it so long now that it's just something we do". Beaton has teamed up with a number of local agencies, including Foodbank, Women's Refuge and Napier Family Centre, who provide the volunteers to collect the bags of bread first thing in the morning. From there it's distributed to families the social agencies work with who need an extra hand providing for their children.
Napier Family Centre chief executive Kath Curran said everyone involved is very humble but the families on the receiving end are incredibly grateful.
"The people that receive the bread on the days we collect it have come through our budget advice service so we know the hardship they face." WThe Family Centre works with about 1000 clients and thanks to Beaton about 150 families receive fresh bread every year. "Some of those families are receiving it regularly for quite a long time while for others it's just short term to get them through." "For some families, receiving bread is the thing that gets them through to their next budget appointment, and for others it's because they've got extra people in the house and just don't have enough." The donation is priceless and it's the "extra assistance that stops people from reaching tipping point," she said.
Businesses like New World Greenmeadows have a connection with the community and families receiving their bread appreciate that their hardship has been noticed, Curran said. But Iain Beaton says it's in the best interest of local businesses to give back to their community and it's something he's done for so long it's just become second nature. He thinks giving back to the community is part of New Zealand's identity and it instills a sense of pride that they're doing something to help.
Article Via Stuff: JO MOIR